Cottage
Number Two La Vieille Grange
A four bedroom gite with double french windows to the front and rear of the lounge.  This gite is suitable for large families, two familes sharing, groups of friends and families sharing with the grand parents.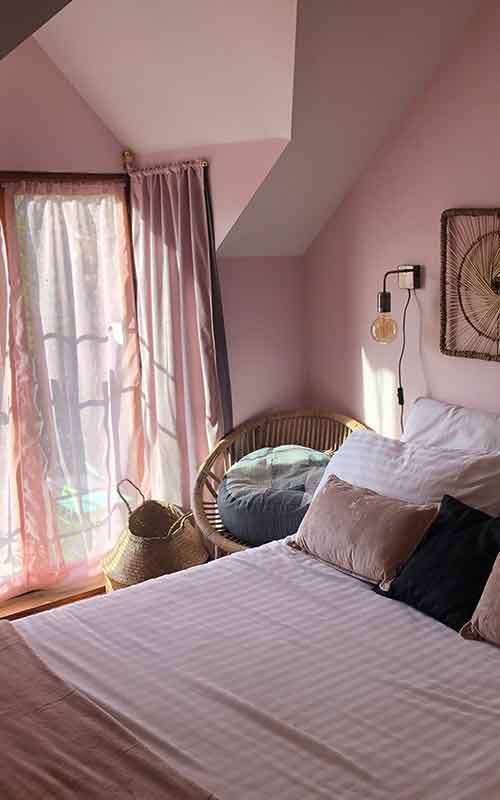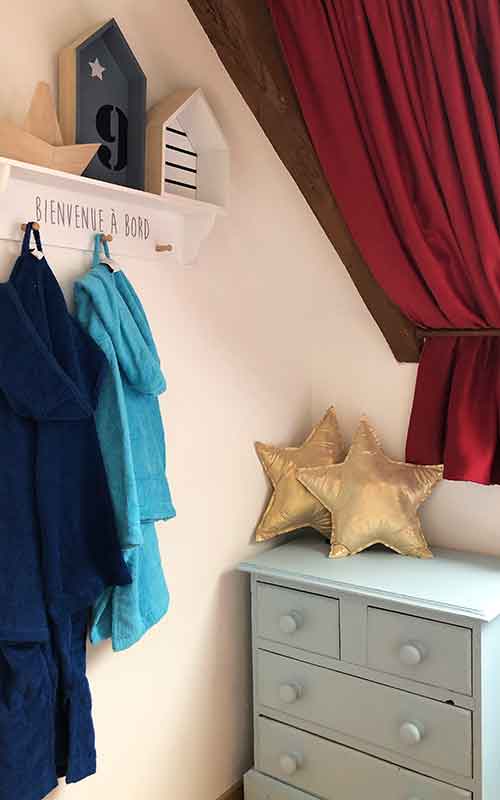 Number Two is in the middle of the converted barn. It is spacious and overlooks the courtyard.
The kitchen is well equipped with oven, gas hob, extractor fan, fridge freezer, dishwasher and a good range of utencils.
The lounge is really light and spacious with large windows to the front and back.  It also adds exposed brick work to add to the charm.
Upstairs there are 4 bedrooms, two of which are doubles and two are twin rooms.  One of the doubles has an ensuite shower room and there is also a family bathroom.
Downstairs

Open plan kitchen, dining and lounge
Fridge & freezer
Dishwasher
Gas hob, electric oven & micro-wave
Tassimo coffee machine & kettle
Dining table and chairs.
Sofa
Armchairs
Kids corner

BBQ and garden furniture
Flat screen TV with Satellite TV
DVD
Children's toy box

Upstairs

Two double bedroom
Two twin rooms
Two bathrooms
Your widget will appear here.
Included:
Welcome pack, parking
Linen, towels, robes for adults, ponchos for kids
VAT, Wifi (in communal areas)
Use of all facilities
2 hour end of stay clean
Electricity, Heating
Children's activities in
high/peak season
Freebies:
(available on request)
Cots, blackout blinds
Bed guards, nightlights
High chairs, booster seats
Baby rockers, Play mats
Changing mats,
Sterliser, Stair gates, toys, books
Extras:
Champagne on ice
arrival meal (kids and/or adults)
shopping service
daily bread/patisserie delivery
onsite bar/food service
epicerie
Tax de Sejour
Check in 4pm. Check out 10am.
July and August – Saturday arrival and departure days. min. stay – 7 nights.
Other months – Flexible arrivals, min. stay – 3 nights.
10% discount on subsequent week on multiweek holidays.
WE STRONGLY RECOMMEND YOU TAKE OUT TRAVEL INSURANCE AT THE TIME OF BOOKING.
Our terms and conditions try to cover the risks the Insurers will not cover you for when it comes to a pandemic, such as border closures and lock downs.  We also recommend that you take out travel insurance and make sure your cover includes: cancellation cover in the event of a positive COVID test being received for you, or one of your group and a PCR test not being returned in time to travel.  There are a number of insurance companies that now offer this cover. We have updated our terms and conditions to try and cover you for the areas where the travel insurance will not, i.e. 'lock downs', 'confinements' and 'border closures' imposed on overseas travel caused by COVID-19.  You should claim on your travel insurance for all other cancellation reasons.
Cancellation terms for bookings made from 9th January 2020
CANCELLATION BY YOU
COVID 19 – If you have to cancel your holiday because of a government lock down, travel restriction or border closure introduced because of COVID-19 we will refund you or issue a credit note (for 24 months), or let you move your holiday (subject to availability) for the value of your booking if you cancel more than 7 days before arrival. If you cancel later than 7 days before arrival, a refund will only be issued if we manage to rebook the property.
The above guarantee does not cover you (or members of your party) for being unable to travel because you (or a member of your party) fall ill with Covid, or are required to quarantine or self-isolate.  These events can be covered by you (and your party members) by taking out travel insurance.  There are a number of policies that include cover for illness with Covid and self-isolation (examples below) or you can look for suitable cover on comparison websites.
We are not selling, promoting, endorsing or recommending any particular product and do not benefit financially from, nor have any formal relationship with, any of these providers:
Coverwise     Allianz Assistance     Trailfinders      Europ Assistance
For all other reasons, the following cancellation terms will apply:
30% non-refundable deposit, payable on booking will be retained.
Once balance is paid, the following policy is in place:
50% balance retained if cancelled more than 30 days before arrival.
100% balance retained if cancelled 30 days or less before arrival.
If we manage to relet your booking, we will refund you the total of the rebooked value.
If you have to cut your holiday short because for any reason, and you have already commenced your holiday, no refunds will be given.
Refunds will be made within 1 week of the planned departure date.
CANCELLATION & CHANGES BY US:  We do not expect to have to make any changes to your booking, but sometimes problems occur and bookings have to be changed or cancelled or errors corrected. If this does happen we will contact you as soon as is reasonably practicable, inform you of the situation and refund payments already made.
CIRCUMSTANCES BEYOND THE CONTROL OF THE OWNER (FORCE MAJEURE): If for any reason we have to cancel your booking in advance due to circumstances beyond our control for example fire, flood, exceptional weather conditions, epidemics/pandemics*, destruction/damage to the property ("force majeure) you will be refunded the full amount of the booking. If we have to terminate your holiday early for the above reasons you will be refunded part of the accommodation costs based on the time remaining of the booking. This will be the full extent of the liability of the Owners.  No additional compensation, expenses or costs will be payable.
Historic terms and conditions follow:
Bookings made prior to May 2020:
30% non-refundable deposit, payable on booking.
Once balance is paid, the following policy is in place:
50% balance retained if cancelled more than 30 days before arrival.
100% balance retained if cancelled 30 days or less before arrival.
Bookings made after May 2020  (excluding bookings made with vouchers or credits from previously cancelled bookings – these remain in line with the previous cancellation policy detailed above) to 23h59 on 8th January 2021.
Bookings are fully flexible up to 2 days before arrival (can be amended or cancelled) provided the 30% deposit is paid on booking and the balance is paid 8 weeks before arrival.
The 2 day cancellation period is strict and cannot be waived. If you cancel less than 2 days before arrival, you will not be refunded and 100% of the balance of your holiday with be retained.
Refunds will be made on the day you were due to check out and not before this time.
It is highly recommended that clients take out appropriate travel insurance.
Coordinates
Adresse postale :
La Touche
Henansal
22400
Côtes-d'Armor
France
Telephone :
+33 (0)2 96 34 09 85
+33 (0)6 50 63 42 87
Email :
Info@francefamilyholidays.com
GPS :
Latitude 48.545435 Longitude -2.423484
Getting to us / Nous Situer

Aéroport de Dinard-Pleurtuit-St Malo : 35km

Aéroport de Rennes :80 km

Aéroport de Brest : 175 kms

Aéroport de Nantes Atlantique : 200 kms

Aéroport de Paris Beauville : 425 kms

Aéroport de Orly, Paris : 440 kms

Aéroport de Chales de Gaules, Paris : 460 kms

Port de St Malo direction St Brieuc : 45km

Port de Roscoff direction St Brieuc : 145kms

Port de Ouistrenham (Caen) direction St Malo : 200 kms

Port de Cherbourg direction St Malo : 250kms

Port de Le Havre direction St Malo : 300 kms

Port de Dieppe direction Caen : 400 kms

Port de Calais direction Rouen : 550 kms
Gare TGV Lamballe : 10kms

EuroTunnel direction Rennes : 550 kms

Rennes direction Lamballe via N12 : 90 kms

Paris direction Rennes, puis St Brieuc via A11 : 440 kms

EuroTunnel direction Rennes : 550 kms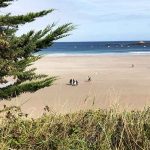 See what beaches, chateaux, medieval towns, market towns, walks, cycling, and other adventures await you.
Wonderful relaxing setting it has all the facilities you would expect for a much larger holiday park (two play areas, soft play, ride on toys, swimming pool) but with the privacy and intimacy you would get with a stand alone rental. The gite was comfortable with a private dinning area and all child related paraphernalia is provided (stairgate high chair etc). Particularly enjoyed relaxing in the bar with some delicious French wine while little one played on the soft play. There is plenty to do nearby. Particularly appreciated the enclosed no car sight which meant older children you play out of sight without worryingWe will defiantly be back next year