Information
Location & Nearby Attractions
Brittany has something for everyone – from the most amazing beaches and savage coastline, to historic chateaux, forts and temples, to adrenalin pumping sports and activities.  Read below to see but a few…
Restaurants
We have some amazing restaurants nearby. From the freshest mussels, scallops, crab, lobsters, oysters and other seafood to crepes, steaks and french classics.  Gastronomy in Brittany is amazing, fresh and well worth indulging yourself. There are restaurants overlooking the sea, marinas, ports, chateau, in the ramparts and by lakes.  Lesley is at hand with recommendations and make bookings for you.
Sight Seeing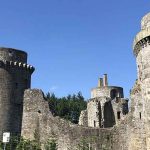 Brittany is steeped in history ranging from mediaval times to WWII.  You can visit Dinan and walk the ramparts, St Malo to visit the Intra Muras and find out the history of this incredibly important port in WWII.  Mont St Michel is within an hours drive, this fairytale castle in the sea. It's a UNESCO World Heritage site and attracts millions of visitors a year.
Plus there are the towns of Lamballe, Jugon Les Lacs, Montcontour all within a short drive.
We have the magnificent Fort la Latte and other chateaux such as Chateau de la Hunaudaye and Chateau de Bienssais.
The Forest Hunanduaye with its megaliths and WWII stories.
We also have the Caps – Cap Frehel and Cap Erquy. Now given the highest accolade in France – Grande Site de France.  Areas of natural beauty with magnificent views and walks.
Adventure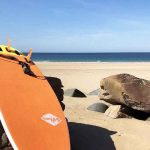 For those of you wanting a bit more of an adrenelin rush, we can arrange the following activites:
Mountain biking at Jugon Les Lacs
Kayaking
Canoeing
Surfing
Paddleboarding
Treeclimbing
Sea Diving
Fishing
Galloping on the beach
Go Karting
Walking the GR34
Family fun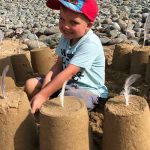 As well as enjoying the beaches and nature around the Cotes D'Armor, there are lots of other entertainment to be had.  There are zoos, tree climbing, trampolining in the trees, crazy golf, aquariums, amusement parks, water parks, boat trips, bouncy castles and bike hire to name but a few of the things to do whilst out and about.
Beaches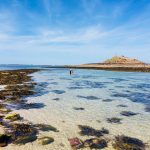 It's the coastline where we take our name from.  It's called the Emerald Coast because of the colour of the sea.  There is a beach for every purpose, whether it be to just lie and take in the sun, surf, walk, catch crabs, climb rocks, paddle board or body board – we can recommend a beach for you.  Our beaches are so amazing, safe and clean with long sandy stretches of white sand.  You cannot fail to be impressed by what Brittany has to offer.
Shopping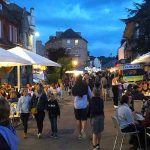 We all like shopping and there are some fabulous boutiques, art galleries and quirky shops in Dinan, St Malo, Lamballe and Pleneuf Val Andre.  Plus the French markets where not only can you buy local fresh produce, they also sell high quality clothing and textiles.  In July and August there is the night market in St Cast which is a big favourite with our guests – buzzing and lively it is well worth a visit.
Biking & Hiking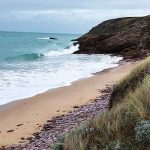 Cycling in the national sport in France. The roads are very safe with Cyclist being granted the rule of the road. Wherever you go in the area you will see cyclists out and about and a number of our clients arrive with their roadbikes in tow and rave about the cycling around the area.  If you dont bring the bike, dont panic, we can arrange town bike hire for you.
We are also situated near the GR34 – Grand Randonee 34 which goes around the coastline in Brittany.   We can point you in the direction of the most amazing walks, with amazing views, we can even point you to a buggy friendly coastal walk!
Day Trips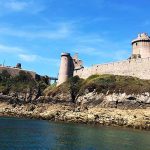 You may prefer a full on day out – why not visit Ile de Brehet and hire electric bikes on the island where there is no cars and time has stood still.  Or take a long boat trip along the coast, visit Mont St Michel, tour Rennes, the capital of Brittany with its Parliament Square, Museum of Fine Arts and lively market.
For those of you wanting something completely different you can visit Jersey for a day and enjoy the duty free shoping, tour the War Tunnels and the flower market.