Information
Amenities
Emerald Coast Gites is a little hamlet of 7 cottages and 3 lodges on a private family estate, however, it has facilities that you may expect to find on a much bigger site. Private heated pools, play areas, soft play, bar and much more…
Food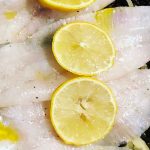 In high/peak (May to Mid September and Easter) season we do various soirees during the week from galette and crepe night, fruits de mer night, Brioche burger night, Moules Frites night (in the season) or Salad Gourmandes night, or Tartiflette night.
Bar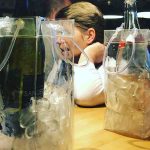 Onsite private bar offering wines, beers, ciders, cocktails and spirits.  Happy Hour everynight 6-7pm.
Bar staffed in High/Peak season only.
Happy hour with a soft play – So genius!
Bar is open at Easter, then from 24th May to mid September, October half term.  In low season, the bar is not available.
Swimming Pools
Two heated covered swimming pools. Minimum temp 26 – often 30+degrees!
That means even if you have a rainy day, the pools are still useable.
Even in October, our big pool is 30 degrees.
Paddling pool closed in Winter. Big pool open all year – So warm!
Little Ones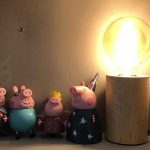 We have loads of baby stuff – from wooden cots, booster seats, bed guards, sterlisers, blackout blinds, rockers, playmats, toys, cutlery – you name it, we've got it for your little ones – So baby friendly!
Concierge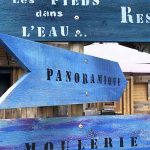 Lesley offers a concierge service throughout your stay, she can book restaurants, babysitters, cars, pony rides, surf lessons, tree climbing, paddle board hire – you name it, she can normally track it down and organise it – So organised!
Free Parking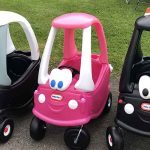 We have a carpark to the side of the gites, where you can easily park the car free of charge.  There is also an electricity point if you want to charge the car overnight.
We dont let the cars on the site after people have unloaded so that the kids can run around safely in a traffic free environment- So safe!
Bedroom Comforts
Robes for all adults, ponchos for all kids, towels, throws, cushions and comfy stuff in each room. In winter, there are electric blankets and hot water bottles in the lodges – So comfy!
Soft play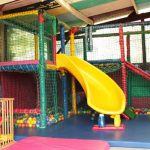 We have an undercover soft play area for under 10s which is open all year round.

We also have other play areas, swings, slides, giant trampoline, giant connect 4, treeswings amongst other things. So much for the kids to do!
Animals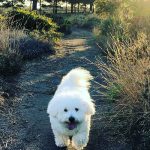 Our animals are so much part of the Emerald Coast Gites families.  We have Frosty the dog, who is a big favourite, cats and guinea pigs – So Cute!
Breakfasts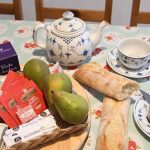 You can order freshly cooked croissants, pain au chocolat, bread, baguettes amongst other delicious fresh vienoisseries each evening and they are delivered in the morning from the local boulangerie.  Nothing nicer than warm baguette and a warm croissant with your coffee in the morning – So French and Fresh!
Laundry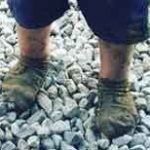 We have an onsite laundry room, where the washing machines are offered free of charge. So if you need to do some washing, you can. Always very handy with small kids as you never know what mess they are going to get into – So useful
KIDS ACTIVITIES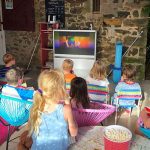 In high/peak season, we do some kids' activities, free of charge, such as arts and crafts, movie and popcorn night, rounders and football – So fun!
Sports Equipment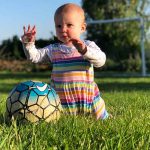 We also have some sports equipment onsite – we have a giant trampoline, football goal posts and ground, basketball nets (big and small) and ping pong table.  We also have exercise bikes in the pool area – Go play!
Play Areas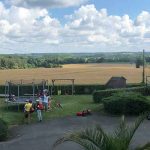 We have lots of children's play equipment dotted around the place, from ride-ons, to swings, slides, trampolines. Its a kids dream come true. We believe if the kids are happy and occupied, the parents can relax– Go Kids
The little extras....
Plus we like to think that we go that little bit further, are that little bit better and provide that little more.  Here are some of the extras that you get when staying with us….  Too many to mention in detail:
Molton Brown toiletries
Fat Boy Rock and Roll lounging areas
Welcome basket loaded with local produce
Little surprise for each child at the end of their bed
Major sporting events shown in the bar
Colouring with pens and pencils in the bar
Nintendo connect on large screen in terrace after 6pm
DVD library for kids and adults
Book exchange
Coffee machines, either Tassimo or Cafetiere
Teapots & The English Tea Shop tea selection- So British
Flat screen TVs
Early check-in (if possible) at no extra charge
Smoke alarms and fire extinguishers in each gite or lodge
Wonderful relaxing setting it has all the facilities you would expect for a much larger holiday park (two play areas, soft play, ride on toys, swimming pool) but with the privacy and intimacy you would get with a stand alone rental. The gite was comfortable with a private dinning area and all child related paraphernalia is provided (stairgate high chair etc). Particularly enjoyed relaxing in the bar with some delicious French wine while little one played on the soft play. There is plenty to do nearby. Particularly appreciated the enclosed no car site which meant older children play out of sight without worrying.  We will definetly be back next year