Cottage
L'Ecurie
Two bedroom gite, all on one level with a south facing garden to the front.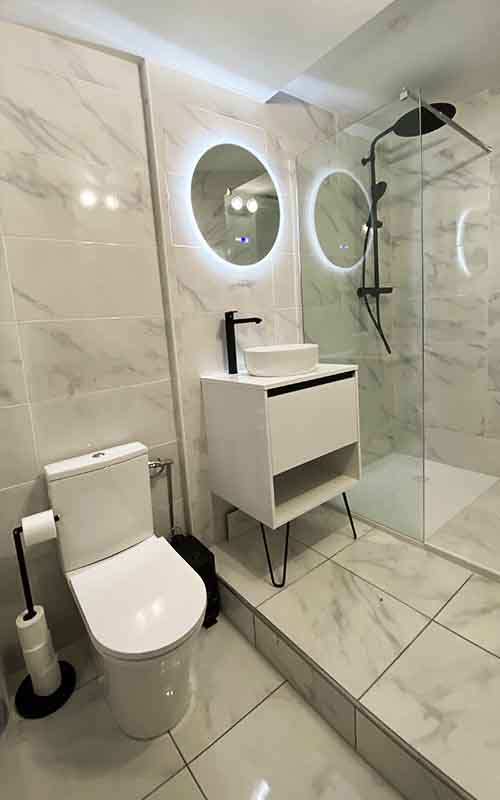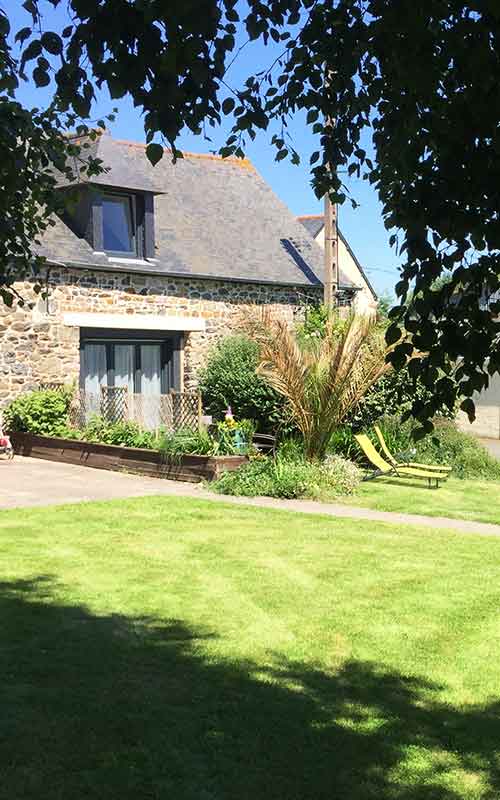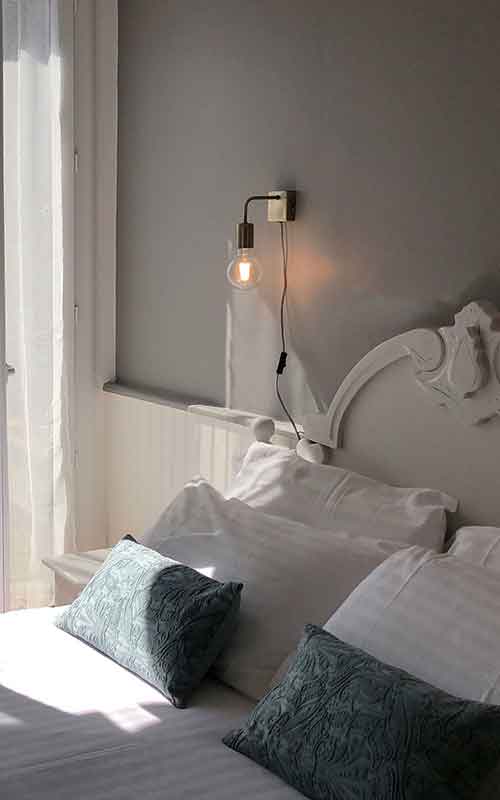 L'Ecurie used to be the stables, and it is now a two bedroom gite. It is all on one floor, with one small step to the showeroom.
It has a lovely outlook as it overlooks the front of the complex so has great views over the fields in front. Recommended for the grandparents, couples, friends and families.
Downstairs

Open plan kitchen, dining and lounge
Integrated fridge & freezer
Dishwasher
Gas hob, electric oven & micro-wave
Extractor fan
Cafetiere
USB Charger/speaker
Dining table and chairs.

BBQ and garden furniture
Flat screen TV with Satellite TV
DVD
Children's toy box
Shower room with WC 
All on one floor with one small step
Double bedroom with views
Large twin room
Cot available on request
Your widget will appear here.
Included:
Welcome pack, parking
Linen, towels, robes for adults, ponchos for kids
VAT, Wifi (in communal areas)
Use of all facilities
2 hour end of stay clean
Electricity, Heating
Children's activities in
high/peak season
Freebies:
(available on request)
Cots, blackout blinds
Bed guards, nightlights
High chairs, booster seats
Baby rockers, Play mats
Changing mats,
Sterliser, Stair gates, toys, books
Extras:
Champagne on ice
arrival meal (kids and/or adults)
shopping service
daily bread/patisserie delivery
onsite bar/food service
epicerie
Tax de Sejour
Check in 4pm. Check out 10am.
July and August – Saturday arrival and departure days. min. stay – 7 nights.
Other months – Flexible arrivals, min. stay – 3 nights.
10% discount on subsequent week on multiweek holidays.
WE STRONGLY RECOMMEND YOU TAKE OUT TRAVEL INSURANCE AT THE TIME OF BOOKING.
We are not selling, promoting, endorsing or recommending any particular product and do not benefit financially from, nor have any formal relationship with, any of these providers:
Coverwise     Allianz Assistance     Trailfinders      Europ Assistance
For allreasons, the following cancellation terms will apply:
30% non-refundable deposit, payable on booking will be retained.
Once balance is paid, the following policy is in place:
50% balance retained if cancelled more than 30 days before arrival.
100% balance retained if cancelled 30 days or less before arrival.
If we manage to relet your booking, we will refund you the total of the rebooked value.
If you have to cut your holiday short because for any reason, and you have already commenced your holiday, no refunds will be given.
Refunds will be made within 1 week of the planned departure date.
CANCELLATION & CHANGES BY US:  We do not expect to have to make any changes to your booking, but sometimes problems occur and bookings have to be changed or cancelled or errors corrected. If this does happen we will contact you as soon as is reasonably practicable, inform you of the situation and refund payments already made.
CIRCUMSTANCES BEYOND THE CONTROL OF THE OWNER (FORCE MAJEURE): If for any reason we have to cancel your booking in advance due to circumstances beyond our control for example fire, flood, exceptional weather conditions, epidemics/pandemics*, destruction/damage to the property ("force majeure) you will be refunded the full amount of the booking. If we have to terminate your holiday early for the above reasons you will be refunded part of the accommodation costs based on the time remaining of the booking. This will be the full extent of the liability of the Owners.  No additional compensation, expenses or costs will be payable.
Coordinates
Adresse postale :
La Touche
Henansal
22400
Côtes-d'Armor
France
Telephone :
+33 (0)2 96 34 09 85
+33 (0)6 50 63 42 87
Email :
Info@francefamilyholidays.com
GPS :
Latitude 48.545435 Longitude -2.423484
Getting to us / Nous Situer

Aéroport de Dinard-Pleurtuit-St Malo : 35km

Aéroport de Rennes :80 km

Aéroport de Brest : 175 kms

Aéroport de Nantes Atlantique : 200 kms

Aéroport de Paris Beauville : 425 kms

Aéroport de Orly, Paris : 440 kms

Aéroport de Chales de Gaules, Paris : 460 kms

Port de St Malo direction St Brieuc : 45km

Port de Roscoff direction St Brieuc : 145kms

Port de Ouistrenham (Caen) direction St Malo : 200 kms

Port de Cherbourg direction St Malo : 250kms

Port de Le Havre direction St Malo : 300 kms

Port de Dieppe direction Caen : 400 kms

Port de Calais direction Rouen : 550 kms
Gare TGV Lamballe : 10kms

EuroTunnel direction Rennes : 550 kms

Rennes direction Lamballe via N12 : 90 kms

Paris direction Rennes, puis St Brieuc via A11 : 440 kms

EuroTunnel direction Rennes : 550 kms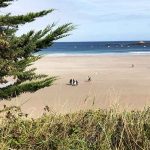 See what beaches, chateaux, medieval towns, market towns, walks, cycling, and other adventures await you.
Can't find something you like?
Check out our other gites and lodges
Emerald Coast Gites, run by Lesley and Simon, offers a perfect base for a family holiday in this beautiful part of Brittany. In a secluded setting, these guys have put together a great set of gites around a safe playground for children and offer much needed downtime for the parents too. Lesley and Simon are so welcoming and offer plenty of advice and insight into the local area too. They run a small bar on site, in the centre of the complex, which is a great place for the parents to come together of an evening and make new friends and enjoy some drinks, with all the 'baby' monitors hooked up for everyone to keep an ear out. There's a pool table and satellite TV to keep us sport-mad folks in touch. We stayed with our two young daughters for two weeks. The weather was super and the local beaches are absolutely first class – huge expanses of sandy beaches, and in early September almost no one about (except our fellow travellers to the Gites!). The market towns are very pretty, notably Dinan, and the markets at places like Lamballe and Matignon are worth a visit, especially to buy fresh produce.